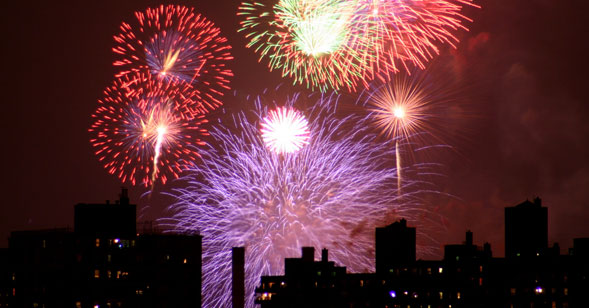 Making Your New Years Resolution Last
Making resolutions is part of the new year ritual. Many people like to start a new year afresh – with hopes for a healthier year than the one just past. However, with nearly 80% of resolutions failing each year, there is a high chance that the healthier you won't eventuate. Here are 5 tips on how to make sure your new year resolution is a success.
1. Make only one resolution
Making long-term changes to your lifestyle can be hard work. To increase your chances of success, put all of your efforts into changing one behaviour at a time.
2. Plan smaller goals
Changing an unhealthy behaviour can be an overwhelming task, which at times could appear to be impossible to achieve. Breaking your resolution into smaller goals makes the task easier to manage. Make sure your goals are realistic, measurable and time based – and write them down. The better you plan, the more likely you will succeed.
3. Reward yourself
To maintain your motivation treat yourself when you achieve one of your smaller goals – go to the movies, buy yourself a new outfit, go out for dinner etc. You will have deserved it!
4. Tell your family and friends
Telling those closest to you of your resolution will make you more accountable, and therefore more motivated to achieve your goal. Telling family and friends will also elicit much needed support.
5. Get back on the horse
You won't be perfect and there will be set-backs, but don't see an occasional lapse as total failure. A temporary set back is just that – temporary. So get back on the horse and keep going!