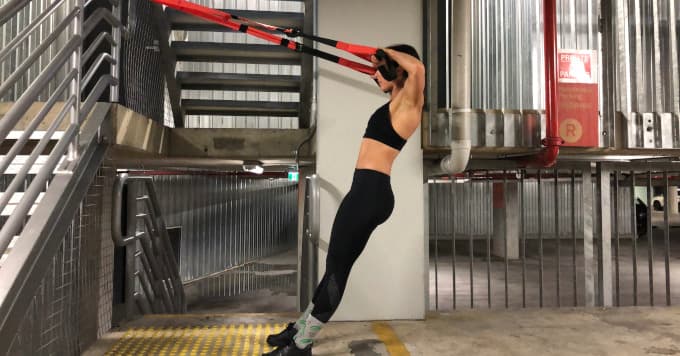 Home Workout 8: Suspension Trainer
The suspension trainer is a great piece of equipment. There is so much you can do with it! It is also easily packed away into a small bag, which means you can take it anywhere!
Most suspension trainer comes with straps to clip around anchor points and/or a door stopper to have it attached over a closed door.
As soon as gyms were closed in March due to Covid-19, I purchased a suspension trainer to use at home and with my clients. Many of my clients now have their own, and even with gyms been reopen, most are still enjoying their home workouts.
Below is a suspension trainer workout for you to try out for yourself!
Perform the following supersets for 3-4 sets of 8-12 reps.
Superset 1: Squat and Row
Superset 2: Split Squat and Chest Press
Superset 3: Bent Knee Bridge and Face Pull
Superset 4: Bicep Curl and Tricep Extension