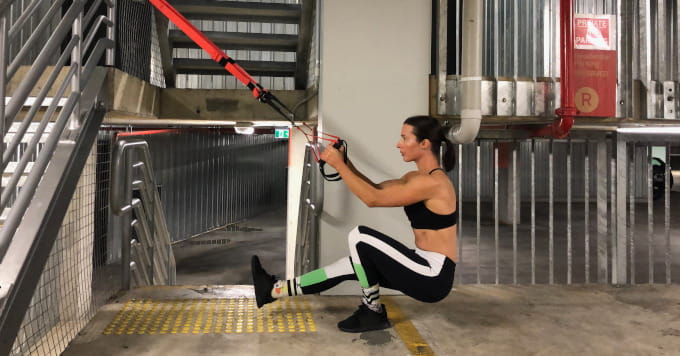 Home Workout 13: Suspension Trainer
This is the second suspension trainer workout I have posted for the Home Workout series, this one is tougher than the first. You can find the first one here. You can also find other suspension trainer exercises to add in to the mix in the exercise library.
Perform the following three supersets of exercises for 3-5×10 (sets x reps). Do all sets of the first superset before moving on to the next.
Pistol Squat / Jack Knife
Bent Knee Bridge / Push-Up
Single Arm Row / Y Fly