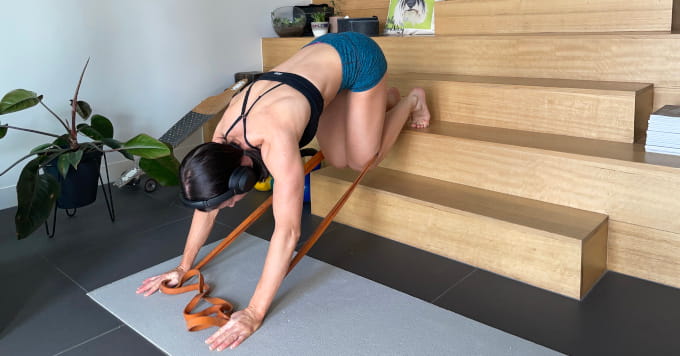 Home Workout 12: Barbell and Powerbands
If you've only got a small amount of weight at home, adding some bands to your weights will give you more resistance. Making light weight much more challenging. Here is a workout with added band resistance for you to try out at home.
I have a mixture of small and large bands, varying in resistance. If you don't have any bands, they are a great addition to add to the home gym as they are cheap and don't take up much space.
For this workout, perform the following supersets for 3 to 5 sets of 8 to 10 reps (3-5 x 8-10). For further tips on technique for these exercises, you can find them all in the exercise library.
Deadlift with Powerbands / Barbell Floor Press with Powerband
Powerband Straight Arm-Pulldown / Knee Banded Donkey Kick
Inverted Powerband Leg Extension / Woodchopper
For the Inverted Powerband Leg Extension, you can do this with your feet on the floor for an easier option, or if you do not have a step/stairs to do it on.