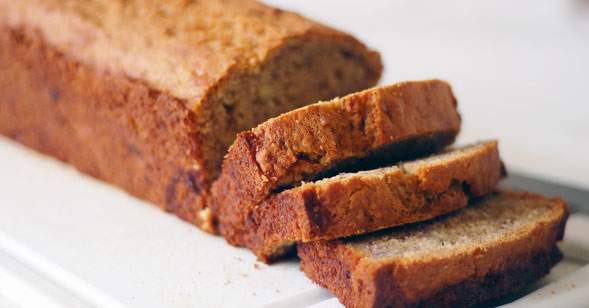 Healthy Banana Bread Recipe
I love bananas. I have at least one every day with my breakfast. Bananas are loaded with vitamins and minerals. They are a particular good source of vitamin B6, and also provide folate, potassium and soluble fibre.
I also like to bake, and it isn't easy to find healthy recipes. I've combined my love of bananas and baking to come up with a great banana bread recipe.
Ingredients:
1 cup wholemeal self-raising flour
1 cup wholemeal plain flour
3 tablespoons honey
2 eggs
5 medium size bananas
2 teaspoons cinnamon
Instructions:
Preheat oven to 180C
Mash bananas and mix in beaten eggs and honey.
In a separate bowl mix all of the other ingredients.
Combine the banana mix with the dry mix, and stir.
Pour the mixture in to a non-stick bread tin and cook in oven for 45 minutes.
This makes a great morning or afternoon snack. Enjoy.