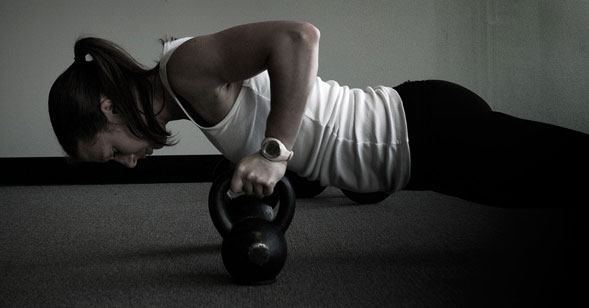 thrivept.net
After six months of running my own personal training business, my official business website is now up. It is a very simple site, but I am quite excited about it, as it helps give my business an identity.
My husband put together the site for me over a couple of weekends (with the help of the branding/logo which a friend lovingly designed).
We chatted about how the site should look over a few hot chocolates and came up with 3 key elements that I believe were essential:
1. Simple structure
There is only a small amount of content on the site and I wanted people to easily find the information they are seeking.  I'm not a fan of clutter, in any aspects of my life, and I wanted this to extend to my website.
2. A sense of 'freshness' and 'life'
In my business I aim to provide people with the tools, support, motivation and education on how to achieve their personal health and fitness goals. I assist many people on the road to a healthier lifestyle – giving them a fresh start and a new lease on life. I wanted my site to reflect this aspect of my business in its design.
3. Service information
Providing information on the services I provide, is without a doubt the most important component of my website.  I needed this information to be displayed in a clear and concise way, and give people the ability to easily compare the different packages that I offer.
I made the conscious decision to include the pricing structure of my services on the site. This may seem as an obvious thing to do, however you will find that many gyms and personal trainers do not openly provide this information, and a lot of the time they rely on their sales staff to 'sell' their services to you face-to-face or over the phone. But I'm not a salesman, and I believe in being transparent and open about what I offer. I want  to give people the ability to digest all of the information about my services before taking the step to contact me.
Check out Thrive Personal Training and let me know what you think.