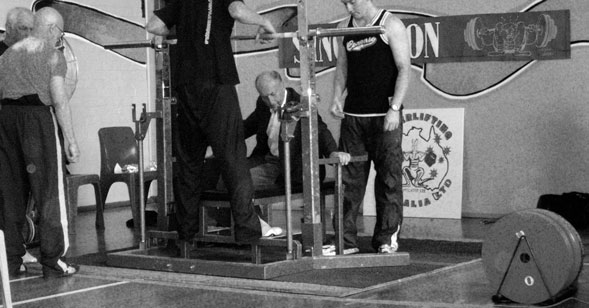 My Introduction To Powerlifting
Having enjoyed competing in a strongman competition earlier this year, I recently made the decision to have a go at powerlifting. I've been looking for a strength/fitness based sport to compete in and powerlifting is a sporting endeavour that I think I am well suited to – for a couple of reasons:
I really enjoy weightlifting and want to increase my maximum strength.
Unlike other sports I enjoy participating in i.e. crossfit and strongman, powerlifting has weight classes, which gives the competition a level playing field.
It's easy to track progress, which is great for me as I am outcome focused and am driven to see continued personal improvements (no matter what the endeavour).
Its an individual based sport, where it can be more about the competition against yourself – pushing yourself to achieve your best, rather than competing against others.
With these thoughts in mind, I decided to start training for the Singleton Strength Triathlon, which was held last Saturday (22 May 2010) in Singleton NSW. I purchased some powerlifting suits, weightlifting shoes, and registered with Powerlifting Australia.
With the help from Pete at A.C.T Barbell I started a 7-week training program to help me prepare for the competition. With only a short time to get prepared, and it being my first powerlifting competition, my focus was on simply getting some competition experience under my belt.
I planned on competing in the 48kg – 52kg weight class, but unfortunately when I weighed in on the day I was 52.6kg, which pushed me up into the 56kg weight class. Not that it mattered as I was only using the competition as practice.
There was 30 competitors on the day, but only 5 of these were women (as you can imagine, powerlifting is a male dominated sport). It was a great competition and it gave me the opportunity to talk with some seasoned professionals – a couple of which, have been powerlifting for over 40 years!
Below is some video footage of my best lifts on the day:
87.5kg Squat
50kg Bench Press
92.5kg Deadlift
I enjoyed the competition and sharing the experience with the other Canberra competitors – Mel, Jamie and Pete, and the support crew of Clare and Sal. I walked away with a medal and some helpful tips.
I am now focusing on the next competition in 4-weeks time, where I will get some more experience and hopefully some bigger lifts!