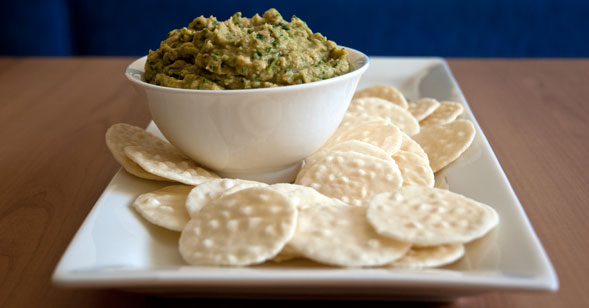 Chickpea, Coriander and Sweet Chilli Dip
Below is another favourite dip recipe of mine. This dip, along with hummus and beetroot dip, with raw vegetable sticks or rice crackers, makes a great morning or afternoon snack.
Ingredients:
1 large bunch of coriander, stems trimmed
1 garlic clove, diced
2 x 400gm cans chickpeas, drained
1 tablespoon olive oil
2 small lemons, juiced
2-3 tablespoons sweet chilli sauce
2 teaspoons cumin
Salt and pepper to taste
Instructions:
Place all ingredients into a mixing bowl and blend together with a handmixer. You could also use a food processor. Blend together until smooth. Add extra lemon juice or some water if the mixture is too thick.
Makes approximately 2.5 cups. Store in fridge for up to 5 days.
Serve with vegetable sticks such as celery, carrot and capsicum, or rice crackers.