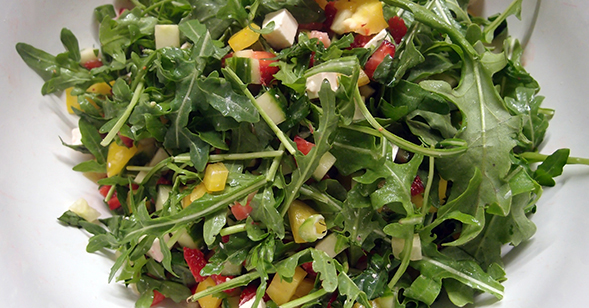 Strawberry, fetta and cucumber salad recipe
I love salads and there is no better time to try out new salad recipes than in summer! Summer is also a great time for a wide variety of fresh fruit, and so I love to incorporate fruit into my salads.
Below is a great summer salad recipe. Serve with grilled salmon or chicken, or take along to a BBQ.
Ingredients:
250g strawberries, finely diced
100g low fat fetta cheese (I like to use South Cape reduced fat fetta), cut into small cubes
1 lebanese cucumber, sliced and quartered
2 spring onions, finely chopped
1 yellow capsicum, finely diced
1 handful of basil, chopped
75g rocket
1.5 tablespoon red wine vinegar
Instructions:
Combine all ingredients and toss together gently.
Enjoy!