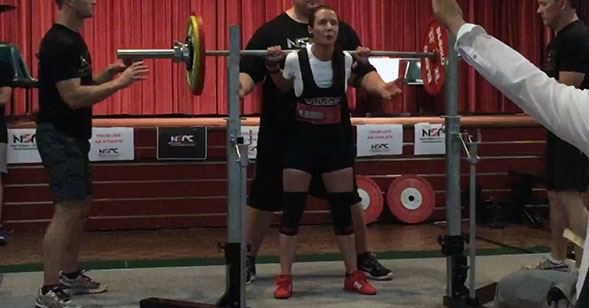 NSPC Powerlifting Challenge
On Sunday 28 September I competed at the NSPC Raw Powerlifting Challenge. The aim of this competition was to build confidence for the major competition to come in December, that being the Oceania/Asia Championships. I weighed in at 50.75kg and finished with a 120kg squat (PB), 60kg bench press and a 120kg deadlift (PB), giving me a total of 300kg (PB). I finished in 1st place for the 52kg weight class and came away as the best female lifter of the competition (based on strength to weight ratio).
It was a great competition for me, not just because of where I placed and what I lifted, but also because I walked away feeling more confident with my lifting and energised for the next training cycle.
Below are the videos of my best lifts on the day (apologies for the blurriness).
120kg squat

You can also watch my second attempt of 115kg.
60kg bench press

120kg deadlift