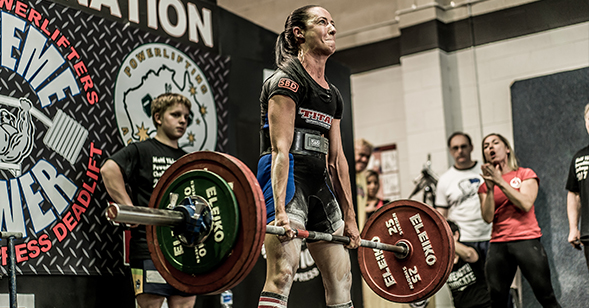 Powerlifting: Matti Tikka 2017
I was invited to compete at the annual Matti Tikka competition, held earlier this month. This was my first competition of 2017.
The training year didn't start off well, with back spasms in January and then ongoing shoulder, scapula and rib issues. It was definitely my most inconsistent build up! Leading in to the competition I was having some serious scapula pain, which saw me have to do my squat sets in single reps, and even then, I found all heavy weight difficult to hold on my back.
My original squat goals had to take a back seat, but I still hoped to finish the day with personal bests in the other two lifts. I finished the day going 8/9, with a 125kg squat, 67.5kg bench (PB) and a 147.5kg deadlift (PB) for a gold medal and PB total of 340kg at 51.65kg body weight. My best competition to date!
Below are videos of my best lifts on the day.
Now my attention turns to the World Championships, being held 14-21 June, in Minsk, Belarus, where I will be representing Australia in the 52kg class. With getting on top of my niggles, i'm hoping to increase my total further and of course, have an amazing time wearing the green and gold!