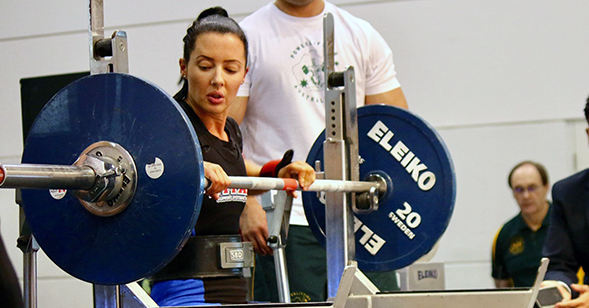 2017 Australian Powerlifting Championships
In October I competed in my 5th consecutive Australian Powerlifting Championships, as a 52kg lifter. I finished the day going 7/9 with a 125kg squat, 65kg bench and a PB deadlift of 150kg. Both my squats and bench were down from my best, but it was great to walk away with a 150kg deadlift. If you had asked me 5 years ago, whether I thought I could ever deadlift 150kg, I would have yelled 'HELL NO!', but now I can.
I came away with a silver medal, beaten by my friend and great competitor, Andi. I put in my best, but I couldn't come away with the win. Andi was stronger on the day, but it was a great competition!
I now have one more competition left for 2017, just before the Xmas break. I am then looking forward to a long off season, to work away in the gym and build up my lifts. My biggest competition next year will be the Australian Championships again in October, so there is a long time to build up a bigger total.
Below are the videos of my lifts on the day.