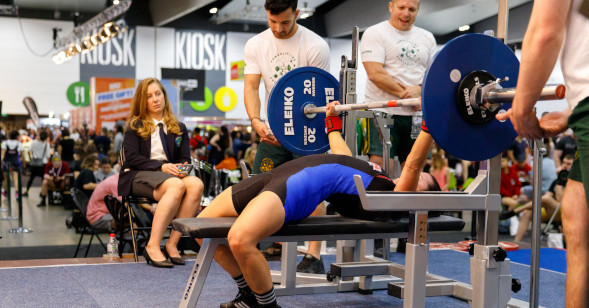 2018 Australian Powerlifting Championships
On Saturday 13th October, I competed in my 6th consecutive Australian Powerlifting Championships. In the lead up to this competition, I had to reset my expectations on what I could achieve. I have ongoing hip problems which have contributed to my squat and deadlift taking quite a few backward steps. So my goals were refocused to try and secure a silver medal and to get a bench PB on the day. Both of which I achieved. I have now finally, after a long bench PB drought, cracked a 70kg lift!
I am now taking an indefinite amount of time off competing to see if I can get on top of my hip problems. I have structural issues which I can't change (without surgery), but there are things that I can try, and now is the time to make it my focus.
I'm hoping to make a competitive comeback some time in the future – stronger and better than ever. But for now it's about getting on top of my hip pain, working on weaknesses and hopefully continuing to increase my bench!
Below are my best lifts from the Championships.
120kg squat

70kg bench press

145kg deadlift