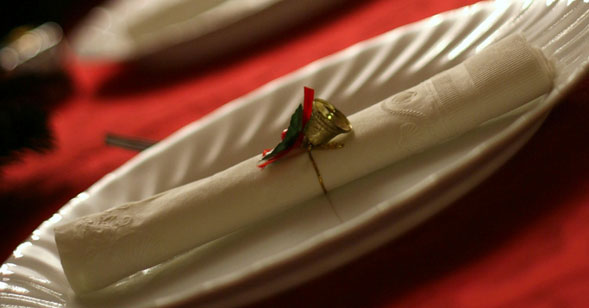 Keeping Healthy At Christmas
Healthy diets tend to go out the window at Christmas, and it is the time of year when many people gain a few unwanted kilos. Below are seven healthy eating tips to keep your diet in check, without having to deprive yourself of Christmas treats.
1. Plan your meals
Shop wisely. It can be very easy to buy too much food for your Christmas functions. Plan out all your meals for Christmas Day as well as the days leading up to Christmas. Proper planning will mean that you won't have too much excess food left over, which can lead to over eating well past Christmas.
2. Have healthy snacks available
Christmas time in Australia is when a wide array of fruit is in season, so be sure to include some healthy snacks, such as a fruit platter, for your Christmas Day function. Raw nuts, dried fruit and yoghurt are also great snack options.
3. Eat a healthy breakfast
Christmas morning can be hectic if you have children, or if you are hosting Christmas at your house, but make sure you have a healthy start to the day by having a good breakfast. Don't skip breakfast, thinking that you will have a big lunch. Having breakfast kickstarts your metabolism, and will help you manage your food intake for the rest of the day.
4. Have healthy alternatives
Look at what you are planning to eat at Christmas to see what meals, snacks, and/or ingredients can be substituted for healthier alternatives. For example, make a simple dip such as hommus and have with sticks of vegetables such as celery, carrots, and capsicum; instead of cheese and biscuits. Roast vegetables with only a small amount of olive oil. Use low fat cheese in your salads. Choose a low fat cream for your dessert.
5. Drink plenty of water
Make sure you keep hydrated, especially if you plan on drinking alcohol, by alternating your alcoholic drinks with a glass of water. Alternating water with alcohol and/or soft drink will also help in decreasing unnecessary calorie intake.
6. Watch your portion sizes
Studies have shown that the more people are served, the more people will eat. To avoid over-eating at Christmas make sure you watch your portion sizes. Eat your food off a smaller plate and if you are still hungry after your first serving go back and refill your plate with salad and/or vegetables.
7. Everything in moderation
Christmas treats (e.g. desserts and pudding) are there to enjoy, but don't overdo it. If you have multiple desserts to choose from, and would love to eat them all, just have a very small quantity of each of them. If you are in charge of serving the dessert, ensure that the portions are on the smaller side.