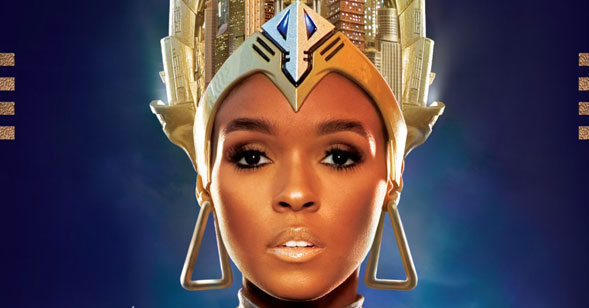 Top 20 Albums Of 2010
2010 proved to be another great year for music. Below are my top 20 albums for the year. I recommend you go out and get them all!
Album: The Arch Android
Artist: Janelle Monae
Album: High Violet
Artist: The National
Album: How I Got Over
Artist: The Roots
Album: My Beautiful Dark Twisted Fantasy
Artist: Kanye West
Album: The Winter Of Mixed Drinks
Artist: Frightened Rabbit
Album: Odd Blood
Artist: Yeasayer
Album: Man On The Moon II: The Legend Of Mr. Ranger
Artist: Kid Cudi
Album: All Day
Artist: Girl Talk
Album: The Besnard Lakes Are The Roaring Night


Artist: The Besnard Lakes

Album: The Suburbs
Artist: Arcade Fire
Album: Broken Bells
Artist: Broken Bells
Album: I Speak Because I Can
Artist: Laura Marling
Album: Down The Way
Artist: Angus & Julia Stone
Album: You Are Not Alone
Artist: Mavis Staples
Album: The Courage Of Others
Artist: Midlake
Album: Body Talk
Artist: Robyn
Album: In Evening Air
Artist: Future Islands
Album: A Chorus Of Storytellers
Artist: The Album Leaf
Album: Champ
Artist: Tokyo Police Club
Album: The Lady Killer
Artist: Ce Lo Green
What were your favourite albums for 2010?