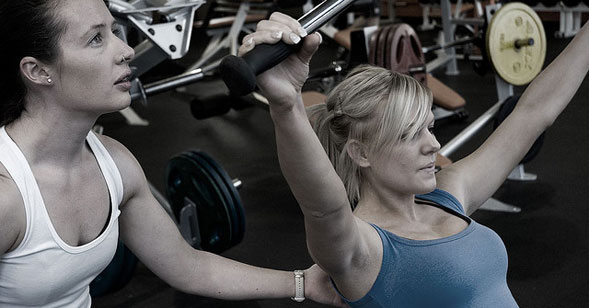 Top 10 Workout Songs of 2011
I haven't listened to much new music this year, which has meant I haven't been able to put together a list of my top 10 workout songs to share with you. However, my colleague Holly McDonald, a wonderful personal trainer and the other half of Thrive Personal Training, has listened to a great deal of new music. Below is a guest blog post from Holly, sharing her top 10 workout songs of 2011.
There's no denying that music has an uncanny ability to motivate us. The right song can make you go the extra mile in your workout and push you to limits that you didn't think possible. I've listened to some great music over the year and below is the top 10 songs I've enjoyed the most whilst training hard at the gym.

1. Song: Promises
Artist: Nero
Album: Welcome Reality

2. Song: Levels
Artist: Avicii
Album: N/A

3. Song: She Will
Artist: Lil Wayne ft. Drake
Album: The Carter IV

4. Song: Clap (one day)
Artist: Pharoahe Monch
Album: W.A.R

5. Song: Get Up
Artist: Stanton Warriors ft. Ruby Goe and Hollywood Holt
Album: Turn Me Up Some

6. Song: Look At Me Now
Artist: Chris Brown ft. Lil Wayne and Busta Rhymes
Album: F.A.M.E

7. Song: Shot Yourself In The Foot Again
Artist: Skream and Example
Album: N/A

8. Song: Rope
Artist: Foo Fighters
Album: Wasting Light

9. Song: Circles
Artist: Digitalism
Album: I Love You Dude

10. Song: Speak Of The Devil
Artist: Hermitude
Album: N/A
Let me know what your favourite workout songs were for 2011!