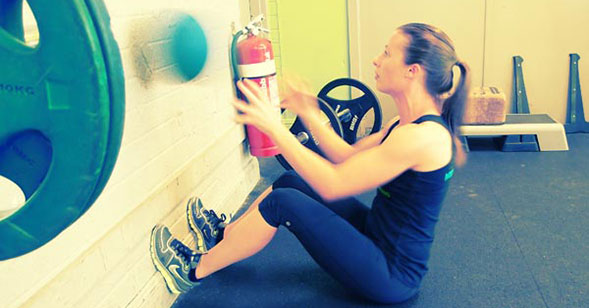 Medicine ball madness
Medicine balls are a great piece of equipment. At home or in the gym, you can use a medicine ball to create an awesome intense cardio/conditioning session!
Try this one out for yourself.
5 rounds:
10 slams
10 swings
10 sit-up with wall throw
10 push-ups
10 russian twist
10 wall throws
Time yourself and aim to beat your time next time you do it!
Videos below of all the exercises. All exercises are also available on the Thrive PT exercise library.

You can also perform this on your knees.