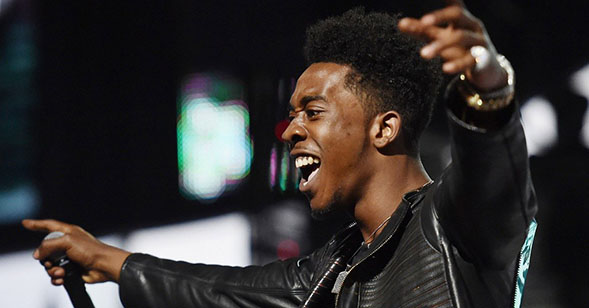 Top 10 workout tracks of 2016
Every year I compile a list of my top workout tracks that were released in that year. When I train, I generally listen to rap and RnB. Depending on how I am feeling, I will listen to music that makes me feel happy and positive or even cocky and confident (whatever I need for that day!). Sometimes I use music to distract myself between lifting sets, as to not stress about the weight I am about to lift.
Music is a very personal thing, not everyone is going to like my list. But whatever your taste, music can be a great motivator to get the best out of you in your training sessions.
On a personal note, outside of training I listen to a much wider range of music. My favourite album of 2016 is Skeleton Tree by Nick Cave and The Bad Seeds. Definitely not a workout album! But it is tragically beautiful. (Sorry, just had to plug my favourite album while I was at it :)).
But if you are looking for a workout playlist, maybe i've got something for you. Below are my top workout tracks for 2016!
1. Panda, Desiigner

2. Freedom, Beyonce ft. Kendrick Lemar

3. All the Way Up, Fat Joe and Remy Ma, ft. French Montanta

4. In My Blood, The Veronicas

5. Starboy, The Weekend ft. Daft Punk

6. Crash, Usher

7. The Difference, Meek Mill ft. Quavo

8. Just Like Fire, Pink

9. Alarm, Anne-Marie

10. Don't Let Me Down, The Chainsmokers ft. Daya